Northern Audio doesn't just provide home audio & home theater solutions, we also help our existing customers keep their systems up-to-date, using the latest technology and products.
Are you up-to-date?
Here are some reasons to replace your home audio/video systems
1. You Don't Have The Right Connections
Are you wanting to upgrade to a 4K picture or even the new 8K technology? In order to transmit 4K content, all devices need to be HDCP 2.2 compliant. We can help make sure all of your equipment meets these standards, delivering you the highest resolution content available to you.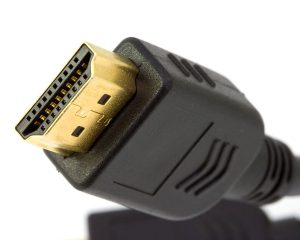 2. You Want Music Or Video In Different Rooms
Do you desire to expand your system into a second or third room? Maybe even the whole house? With distributed audio and video, any family member can access the content they want to the rooms they need, with the push of a button.
3. You Want A True Home Theater Experience
Whether it's through an upgrade to a Dolby Atmos room (where sounds are also delivered from overhead), a new projector, motorized screen, or flat panel display, or home theater seating that ensures everyone's viewing comfort, we can bring fun and entertainment to your family and friends for years to come.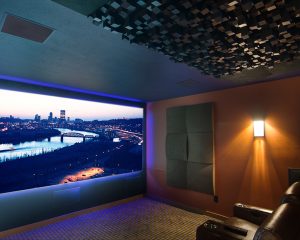 4. You Want To Give High-Res Music A Try & With The Right 2-Channel System
Once you've had a taste of what high-resolution audio formats have to offer, you probably won't want to go back to listening to compressed music. Plus, with the right amplifier and speaker combo, you can achieve audio quality that is on par with that of recording studios.
5. You Want To Easily Stream Music Wirelessly.
Want to play anything on your phone or tablet through any speakers in your home? Want your friends and family members to easily share their music with you as well? Streaming music can be just be a push-of-a-button away.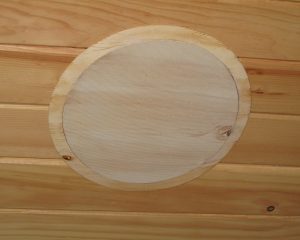 6. Your Wifi Is Slow As Molasses
When audio or video content buffers, stutters, or chokes, the listening or viewing experience is ruined. A solid home network is the backbone of any good system. Let us help construct a home network that is sturdy, robust, and able to handle all of your family members' devices and high-bandwidth content.
7. You Want Your Phone Or Tablet — Or Even Your Voice — To Be Your Remote Control.
Whatever you want to control…your music, your videos, your lights, your shades, your locks, your heating and air conditioning, your security cameras…they can all be seamlessly managed by one app on your smartphone or tablet — or through voice control with Amazon Alexa or Google Assistant devices — even if you're away from home! Smart home technology has never been easier, and we can give you all the control you need right in the palm of your hand or with your simple voice commands.
And now it's never been easier or more affordable to upgrade. Call Northern Audio at 412.931.5850, mention the promo code FALLDEAL and save 15% on your next purchase!