Product Number: AV10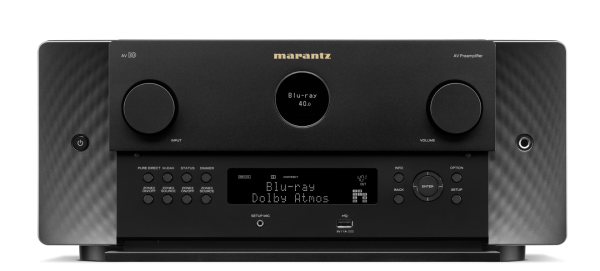 Reference 15.4 Channel Balanced Processor with Dolby Atmos, DTS:X Pro Auro 3D, IMAX Enhanced and 8K Ultra HD, and HEOS® Built-in streaming. AV 10 is a reference-level AV processor.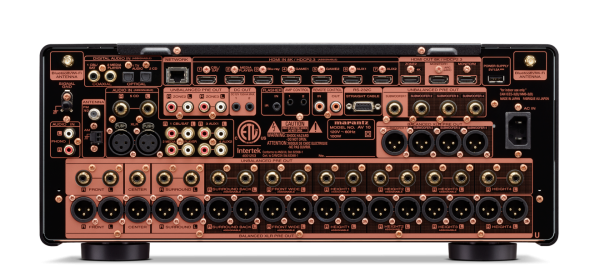 Immersive spaciousness, warm and rich tone, extraordinary detail and lifelike dynamics are legendary hallmarks of Marantz sound.  AV 10 comes packed with the latest immersive audio formats, 8K video, room optimization, streaming, and more technology to simplify and elevate your enjoyment.  A modern expression of timeless design principles, AV 10 features the iconic Marantz porthole, premium materials, and subtle sidelights that illuminate the front panel.