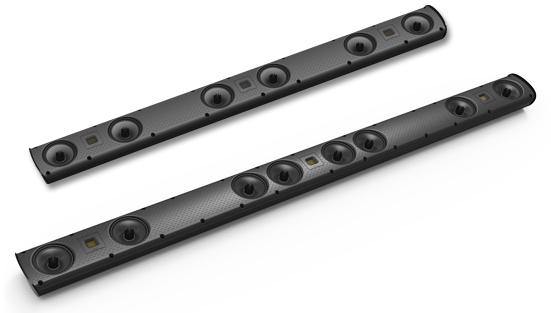 Our unique 3D Array Technology delivers extraordinary surround sound performance with or without rear surround speakers. Excellent and convincing surround sound performance is achieved even without surround speakers, however, when the 3D Arrays are combined with a pair of rear surrounds (like our SuperSat 3s or Invisa In-Ceiling) the result is a mind-boggling true surround-sound experience that rivals discrete six-speaker (or more) systems. In fact, it actually surpasses all but the very best in the ability to dramatically recreate the realism of a live performance or a cinematic event.
The 3D Array soundbars incorporate eight (3D Array XL) of GoldenEar Technology's spider-leg cast basket 4.5″ bass-midrange drivers with our unique Multi-Vaned Phase Plugs (MVPP™). In addition, there are three of GoldenEar's extraordinary High-Velocity Folded Ribbon tweeters (HVFR™). Both utilize our new, patent pending, Mag-X Coupling™ Crossover Technology, which delivers improved 3D imaging as well as smoother response and greater detail. The 3D Array XL is an ideal match for 65″ and up TVs. The beautiful piano-gloss-black-finished cabinets are aerospace-grade extruded aluminum with marble-powder-infused baffle and end-caps. They can be easily wall-mounted using their keyhole mounts or threaded brass inserts, or shelf-mounted using their adjustable rear supports.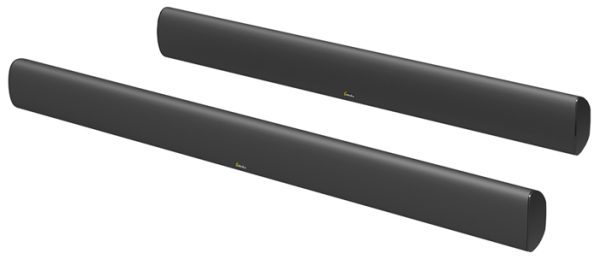 ---
Product Number: 3D Array XL
Have a question or ready to order?