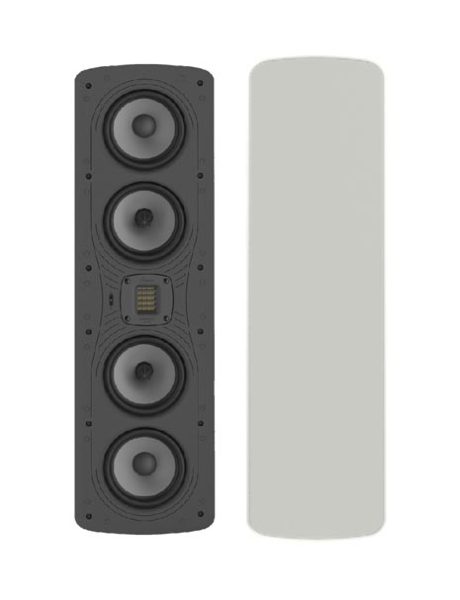 The Invisa Signature Point Source is intended for use as a main front left, right or center channel loudspeaker, as well as a side or rear surround, in high quality multi-channel home theater and music systems, as well as in simpler two channel systems of the highest quality. It presents a compact 28-3/16" x 8-9/16" fascia, and, of course, is of a proper depth (3-1/4" without optional backbox, 3-3/4" with) to allow it to easily fit, into a standard wall depth. Each Invisa SPS incorporates four 5-1/4" high-definition cast basket drivers, which are very similar to those found in the award-winning Triton Reference. The Invisa SPS also incorporates an extraordinary Triton Reference High-Gauss, High Velocity Folded Ribbon Tweeter.  The complex crossover network utilizes the special fully balanced topology incorporated in our upper range models, with a special polystyrene film capacitor on the high frequency section. The drivers are wired with special wire which has a unique twist that was engineered for highest performance.
---
Product Number: Invisa SPS
Have a question or ready to order?