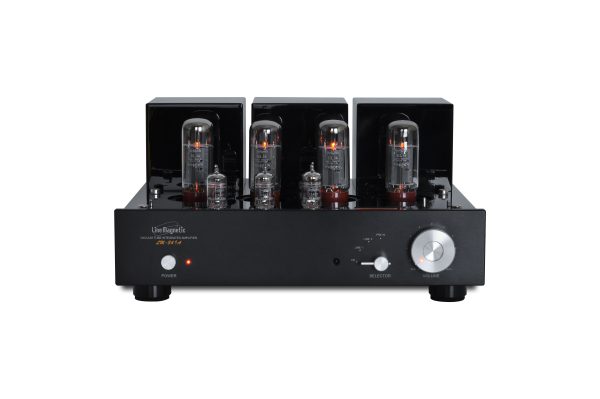 Forty watts per channel, Class AB Integrated Stereo Amplifier with EL34 output power tubes, 12AX7 and 12AU7 input tubes.
Standard with EL34 output tubes. Want to enjoy some other types of power tubes? That is why we have tube selector here.
Different from other inputs Pre-In offers you a possibility to connect to some other Preamplifier so that you can the LM-34IA as a power amplifier.
Specially designed EI transformers for power supply and two EI output transformers with wide bandwidth are applied. Hand made construction with the finest point-to-point wiring and special audiphiles components has carefull been selected by our designers.
User bias control has been used for bias adjustment and one meter has been added to the top plate to allow you to monitor bias with ease.

Highlights
– Class AB amplifier
– Point-to-point wiring
– High quality components
TUBES
Input stage: 1x 12AX7 – 2x 12AU7
Power stage: 4x EL34
Bias control is accessible on top of the amplifier panel with true ampere meter.
SoftStart and time-delay circuit. (30 seconds)
Specially designed EI transformer for power supply
Two EI output transformers with wide bandwidth are applied
ALPS volume control and Realcap capacitors are applied.
Metal and removable tube guard cage
Infrared Remote control
Specifications
Class AB amplifier – 2x40W RMS
THD: 1% (1kHz)
Signal/Noise ratio: 88dB (Weighted A)
Frequency response (-1.5dB): 10 – 50.000 Hz
Sensitivity: 200 mV (Mode intégré)
Input Impedance: 100kΩ
Load impedance for HP to connect: 4/8Ω
Connectors
3x Line inputs RCA (pair)
1x Pré-in input
2x Screw terminals compatible with banana plugs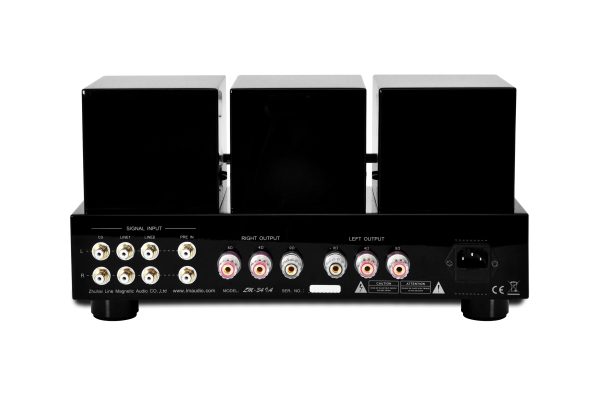 Included Accessories
2x Fuses
1x Remote control
1x Detachable power cord
1x Manual
Tubes Basics               Common Replacements
12AX7                          12AX7EH, ECC83, E83CC, CV4004, ECC803, 5751
12AU7                          ECC82, 12AU7EH, 5814, 6189, CV4003
EL34                            6CA7

Generality
Dimensions (L x H x P): 377 x 190 x 345 mm
Weight: 20 Kg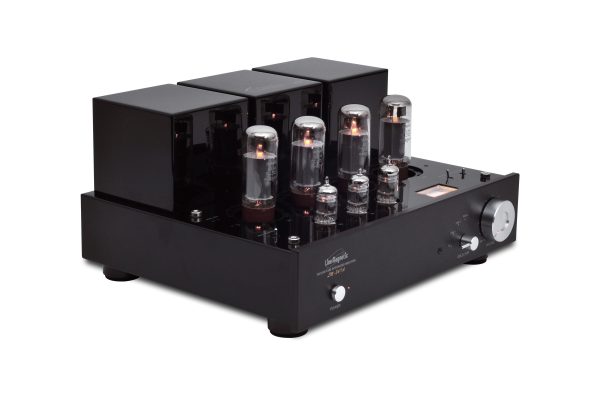 ---
Product Number: LM-34IA
Have a question or ready to order?